Here's an oh-so-yummy chicken salad recipe that I just love to whip up for dinner & then eat for leftovers later!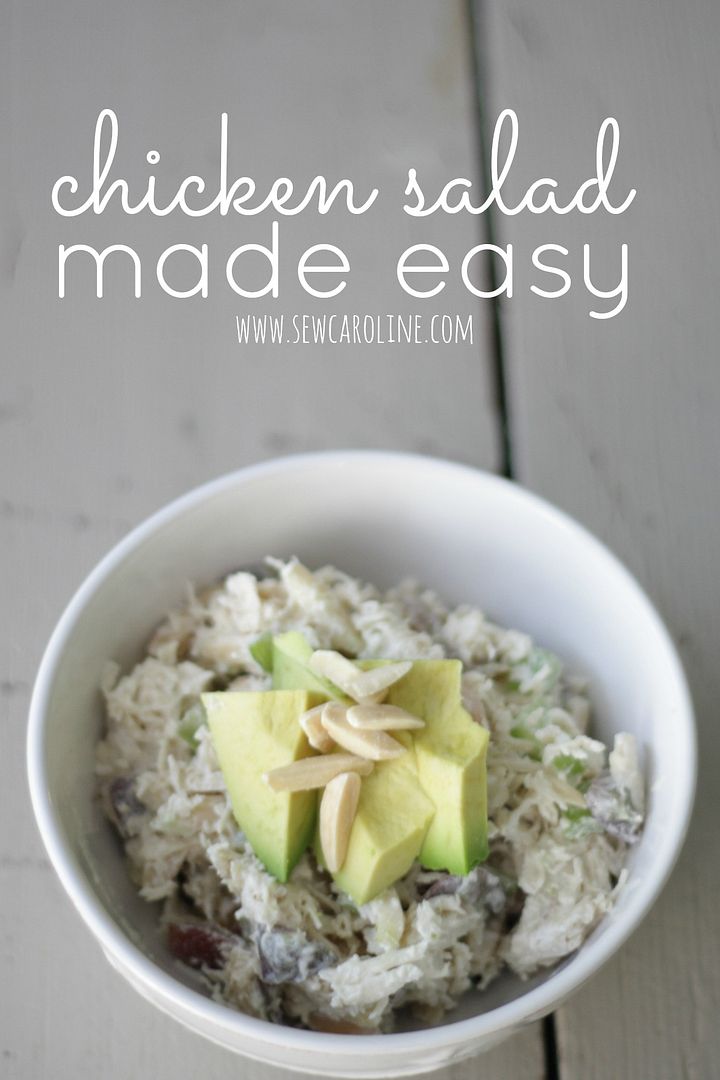 Ingredients:
2 Cups of shredded chicken
1 Cup of sliced grapes
1 Cup of sliced celery
3/4 Cup of almond slices (can buy in bags at the grocery store near the salad supplies)
1/4 Cup of sour cream
3/4 Cup of mayonnaise
1/2 of a lemon, squeezed
Salt and pepper to taste
Directions:
Mix all ingredients together in a large bowl and chill for about an hour before serving.
Serve with slices of avocado... yum!!
I hope you enjoy. What is your favorite recipe to make and save for leftovers??