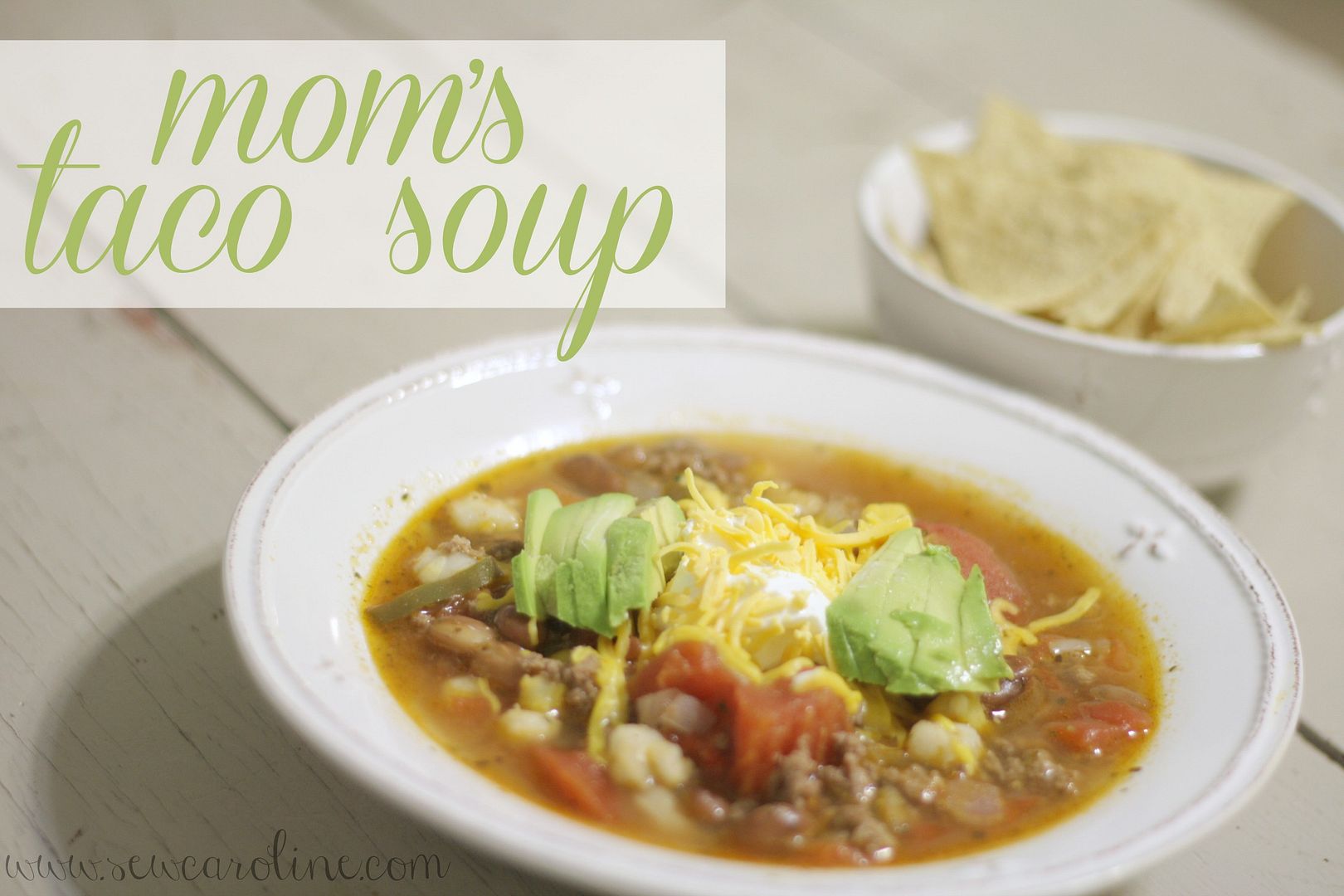 Ingredients:
2 Cans Pinto Beans with Jalapenos
1 Can White Hominy
1 Can Yellow Hominy
1 Can Stewed Tomatos
1 Package of Ranch Dip
1 Package of Taco Seasoning
2 Pounds of Ground Beef
1 Can Rotel Tomatoes
1 Onion


Optional (but the best):
Cheddar Cheese
Tostadas
Sour Cream
Avocado
Instructions:
1. Brown the ground beef with the onion & drain.
2. Add all of the other ingredients (+ I like to add about 1 1/2 cans full of water) and let simmer for 30ish minutes.
3. Add sour cream, cheese, & avocado & eat with tostadas.
So easy & SOOO yummy! Tastes even better after its been in the fridge for a couple of days!