Are you headed to a Fourth of July bash tomorrow and tight on time for a delicious dessert?
Look no further.
This Red, White, & Blueberry Short Cake is all you need.
Whip up several in individual containers or make a large one for everyone to share!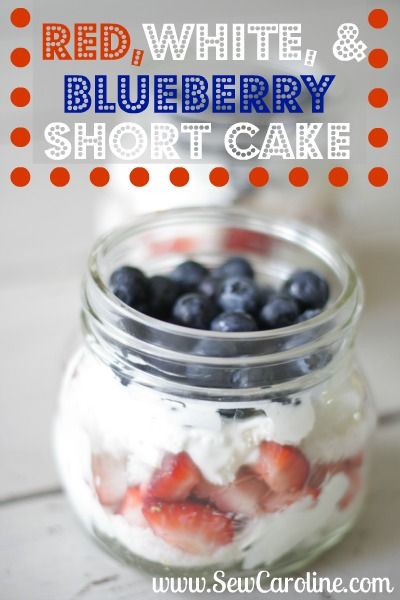 Ingredients ::
angel food cake chunks*
cool whip
strawberries
angel food cake chunks*
cool whip
blueberries
the best part of this treat is that it takes no time to put together and you don't have to
bake
anything if you don't want to! (you can purchase pre-made cool whip and angel food cake!!)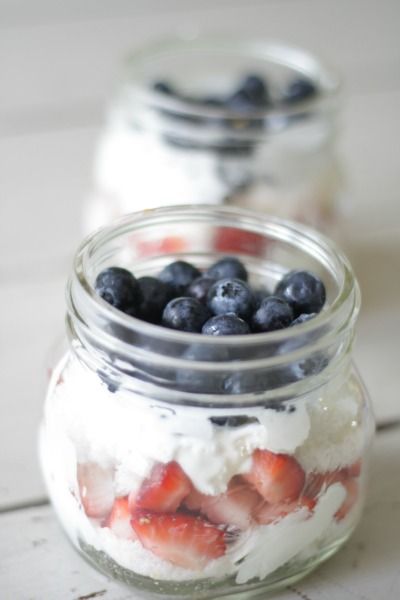 I made mine in pint-sized mason jars that I found at the grocery store.
Refrigerate before serving!
People will be begging for more of this semi-healthy dessert
*don't crumble the angel food cake, instead, break it into chunks!
**DID YOU CREATE THIS? LINK UP YOUR WORK HERE!**