Since I began sewing a few years ago, patterns scurrrrred me. It wasn't until I began my job at the locally owned fabric store that I work at that I was able to get up enough courage to sew something from a pattern.
SO, this Summer I have deemed the Summer of sewing patterns!
And guess what? I have some fun giveaways (with designers!!), guest posts, and other cool stuff lined up all about sewing patterns!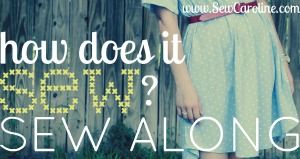 (click
HERE
to see other posts)
---
TODAY we're sewing up
Amy Butler's Charm Clutch
.
Did any of you brave souls try it out with me?
Here's a looksie at mine ::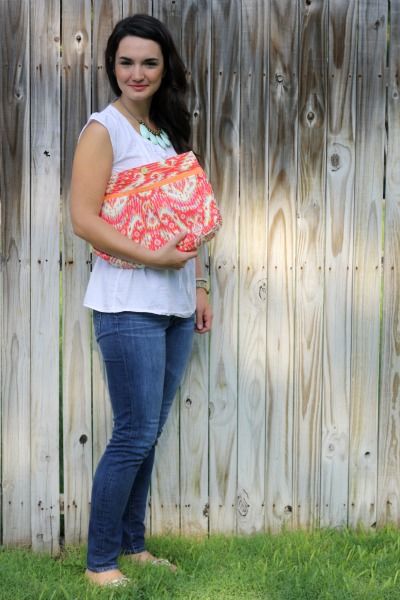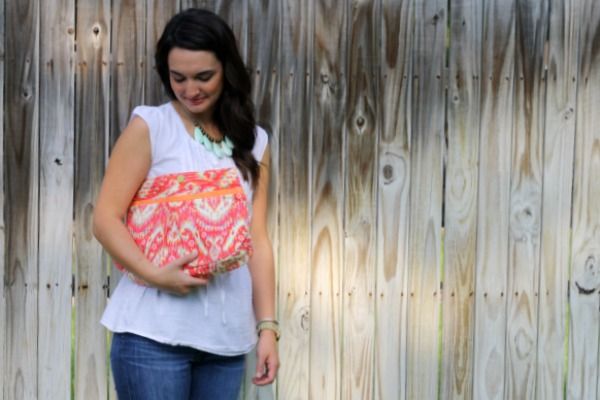 The clutch was MUCH bigger than I had anticipated & I loved that about it!
The fabric I chose was from Amy Butler's Lark collection. I had some extra lying around in my sewing room, so I grabbed a bit for this project. I love the look it created!
As usual, I didn't follow her pattern exactly!
I was PLANNING on adding a magnetic closure, but forget to purchase one and typical me was down to the wire to get this post finished, so I just sewed on a button to the front and a little bit of elastic inside the clutch to connect the front & back. Worked out perfectly for me!
Also, she calls for TON of interfacing, fusible fleece, etc. For the sake of time & not wanting to use so much interfacing, I ended up using only heavy weight woven interfacing for the front and back panels & used fusible fleece for the bottom. I like how it turned out. The bottom is sturdy, but the sides are still moveable!
the details:
fabric:
Amy Butler's Lark
pattern:
Amy Butler's Charm Clutch
prep time: 30 Minutes
sew-time: 2 hours
SO, did you sew one? I'd LOVE to see it!
Leave me a link in the comments below & I will post a link in this blog post and on our
How Does it Sew?! page!