Y'all. I am so excited to be announcing the opening of my
BRAND NEW shop
dedicated to beautiful and sassy fold-over clutches.
Here's the deal ::
-Many of the fabric combos will only be seen once.
-New fabric combos will be added frequently.
Why? Because I love seeing fresh fabrics.
At Sew Caroline, we believe your accessories should be as unique and beautiful as you are. That's why our new line of fold-over clutches are THE perfect addition to your wardrobe!
to help get you started on your clutch addiction, here are some discount codes!!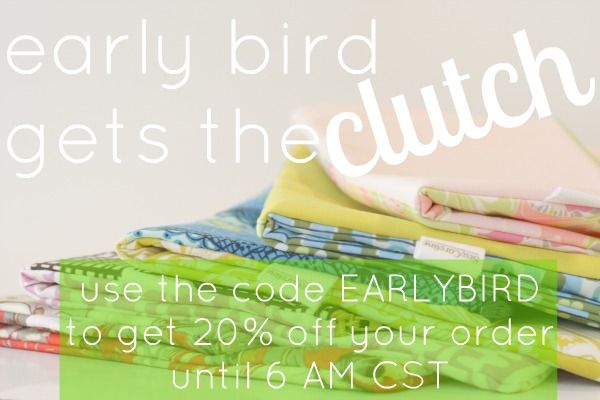 so, what are you waiting for?!