To me, this outfit is inviting Fall to come see us.
Mustard + Chambray. You just can't beat it!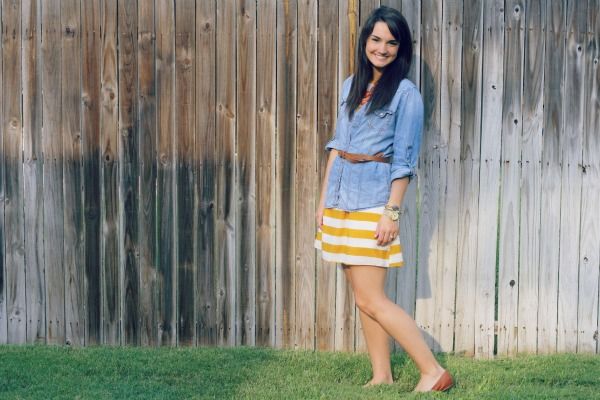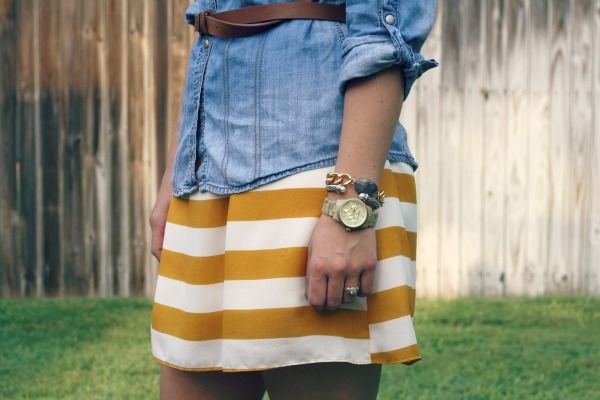 Today is going to be a good day.
I have the day off from work. I'm planting flowers in the front. I'm dressing up our front porch for Fall. and I might get a Pumpkin Spice Latte!
Tomorrow night our small group is coming over & I'm cooking
enchiladas
. Ay! Ay! Ay!
Do you ever feel like you need a day off from your day off? I think that's how I will feel after tomorrow. Accomplished, but tired!
Happy Wednesday, folks!