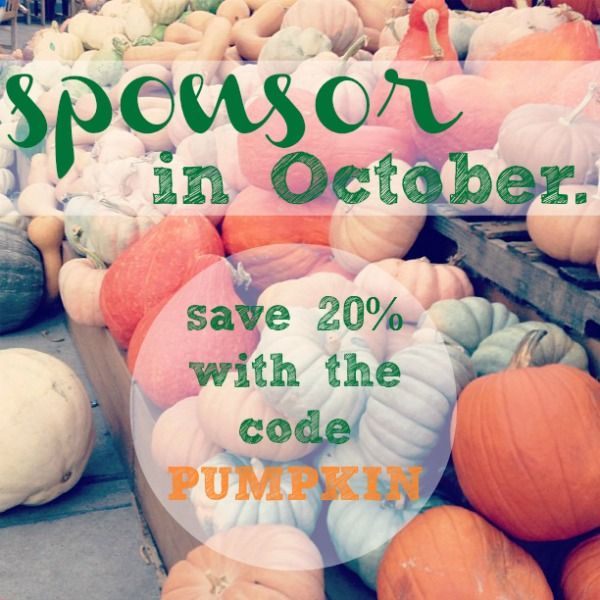 *This offer ends Friday October 5th*
Looking to grow your blog during this Fall season? Well, we would LOVE to have you on board! Its fun, promise :)
Head over to our
ad page
and snag yours for October today!
Here's what a couple of my friends have had to say about advertising with me:
I had a great experience sponsoring SewCaroline! It was perfect being involved in her big birthday bash giveaway, & I saw a jump in hits in my shop statistics. The pricing was reasonable and I needed the boost getting my shop name out there! Thanks, Caroline!
-Jacky from
The Sweetest Petunia
Sponsoring with Caroline was such a pleasure! Communication was excellent from the get-go. After my ad went up on the blog, I received a noticeable increase in Etsy sales and Facebook traffic. In addition to the great advertisement opportunity, Caroline did a product feature and giveaway for me and I couldn't be happier with the results. I felt that she really pushed my product and went above and beyond for me as a sponsor. It was a fun and beneficial experience for my business and I look forward to sponsoring SewCaroline in the future!
- Lindsay from
Unraveled Designs
Have questions? Feel free to shoot me an email!