This past weekend I had the chance to go to International Quilt Market in Houston with my job.
It was so fun &
sew
inspiring!
We got a LOT of stuff accomplished, met fun people, felt the most luscious fabrics, and planned for the future.
Every time I go to market I come home feeling recharged and thinking of all these wonderful things I'm going to do, design, and create. Let's hope life gives me a chance to get some things done!
Here are some fun photos from the weekend:
modeling for the beautiful
Amy Butler's
schoolhouse (
more on what I wore tomorrow
!)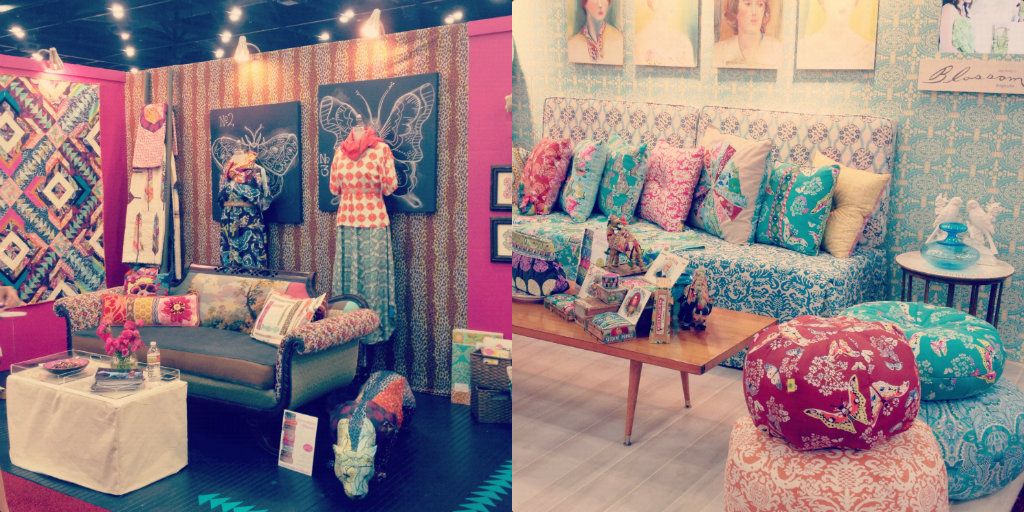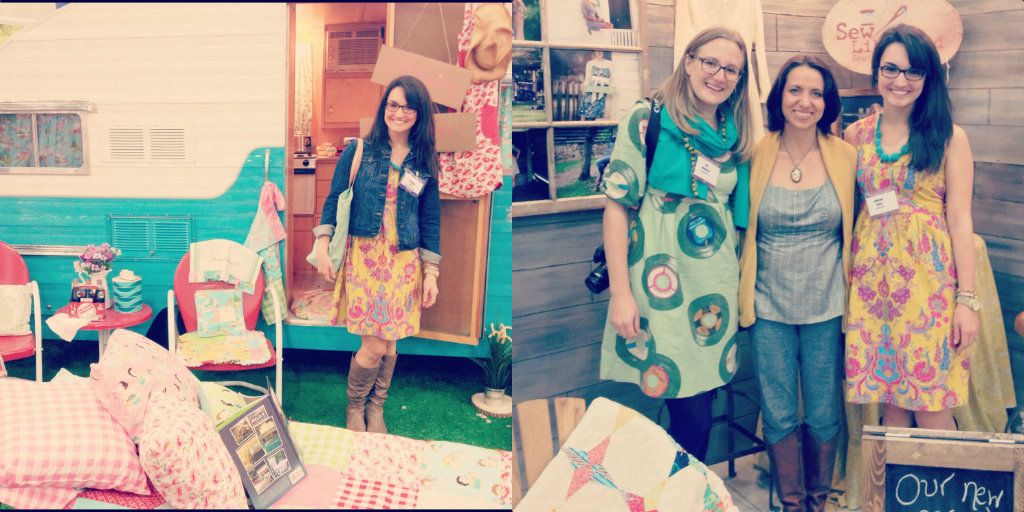 Pat Bravo'
s &
Bari J's
booths. Can't wait to get my hands on all their beautiful upcoming fabric!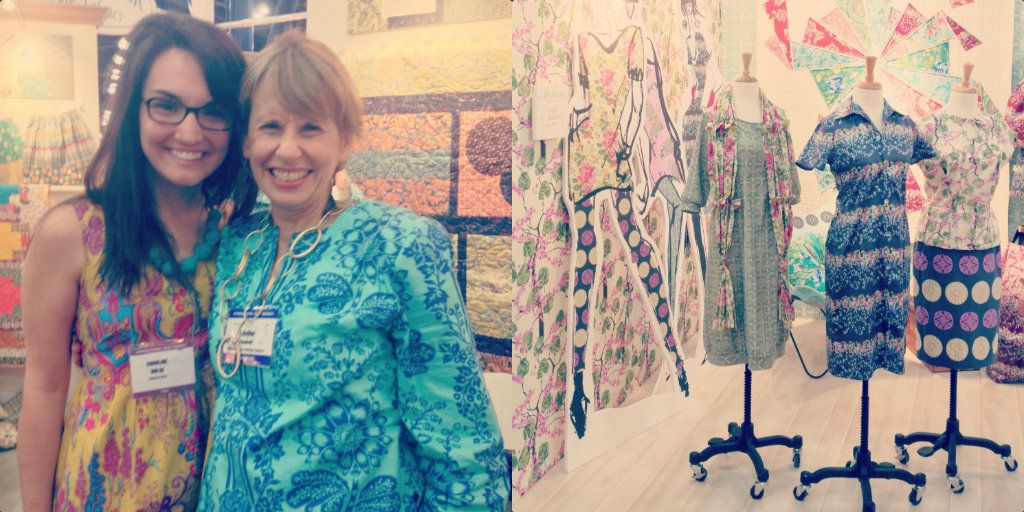 The beautiful and ever so generous
Jennifer Paganelli
. Y'all, she is just as wonderful in person as she is here on the Internet. AND? I was wearing her fabric! SO happy I got to see her before she had to leave to get back before the storm hit!
Now, we are prepping to leave to go BACK to Houston until Sunday for International Quilt Festival. Our store will have several booths & we will be selling all kinds of pretty fabrics. If you're in the Houston area, be sure to come check it out Downtown.. Its ALL kinds of fun!