This past weekend my mom, her best friend, and I all traveled to Seattle, WA for the weekend. The reason we went was for my to audition for the Sew It All TV show. Although I didn't win... it was SUCH a fun experience! I seriously had a blast. And Washington state? Its gorgeous. I fell in love with the city, the people, and the scenery. I definitely see another trip up here in our future...next time I'll drag my husband along!
Anyway, since I didn't make it to the top two (the audience voted), you won't get to see my video online. Luckily, my mom video-ed it with her iPhone, so you can kind of see how I did.
I was so proud of myself for stepping out there and doing something totally out of the norm for me. I mean demo-ing something in front of a LIVE AUDIENCE?! Totally something I wouldn't have ever dreamed of doing 10 years ago!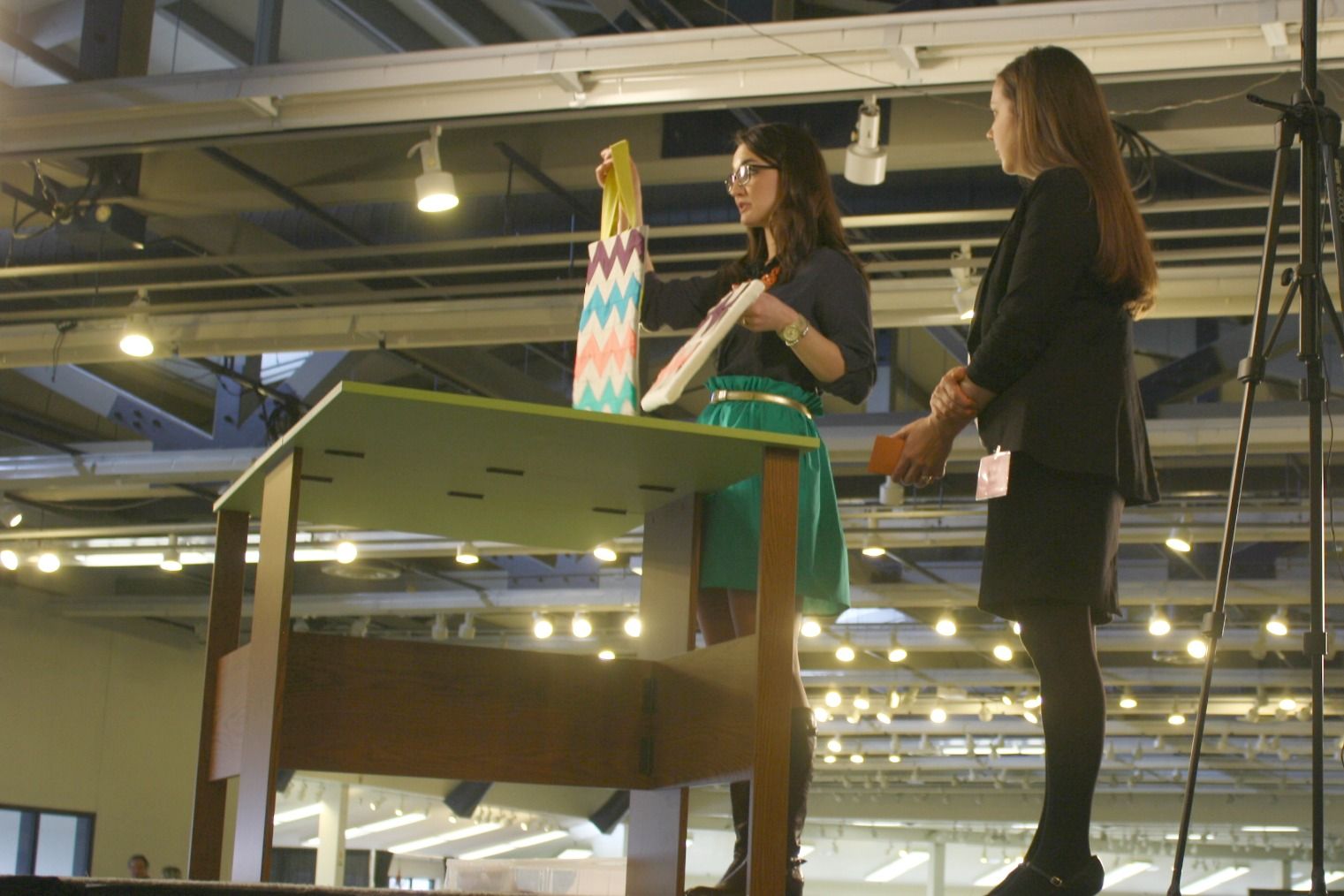 My friends Liz & Elizabeth from
Simple Simon & Co.
They made it to the top two, so starting on Thursday
you can vote for them
!